Embracing the Underdog Mentality
Young Ute gymnasts, picked sixth in the preseason coaches' poll, have talent and drive.
One year after placing second at the NCAA Championships behind a sensational senior class, an inexperienced 2016 Utah team surprised many by going 9-1 in the regular season and winning the regional title. But the Utes finished on a disappointing note after unraveling at the NCAA Championships.
This year's Utes have no intention of repeating that season-end meltdown. In addition to returning some of their top talent from a year ago—including four All-Americans, two Pac-12 champions and the Pac-12 Freshman of the Year—the Utes signed a blue chip recruiting class. The infusion of talent is just one of the changes that have taken place since last April.
2017 Intro Video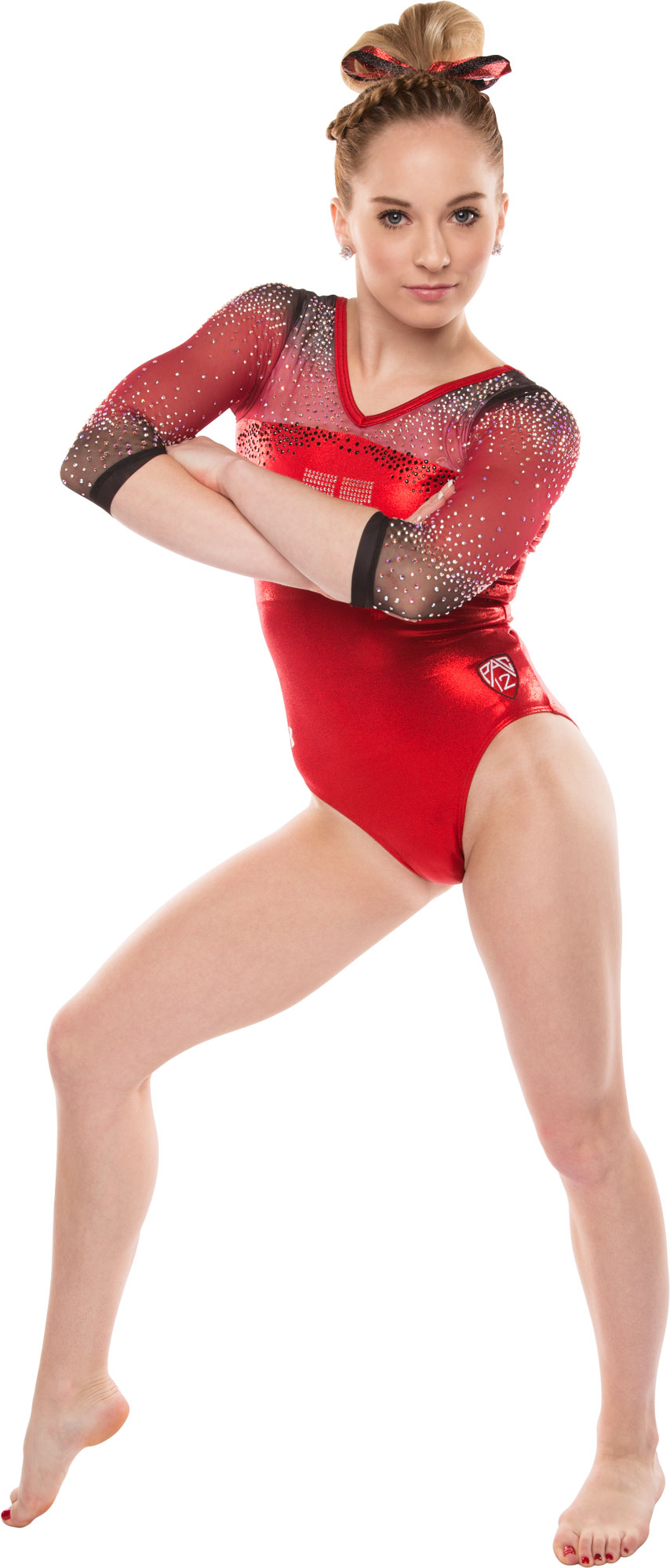 Freshman MyKayla Skinner
"Up until the end last year, we had a great season and the kids poured their hearts out," said Tom Farden, Utah's co-head coach with Megan Marsden. "But that finish made us take a deep look at how we are training our gymnasts and we have instituted some changes designed to prepare us better."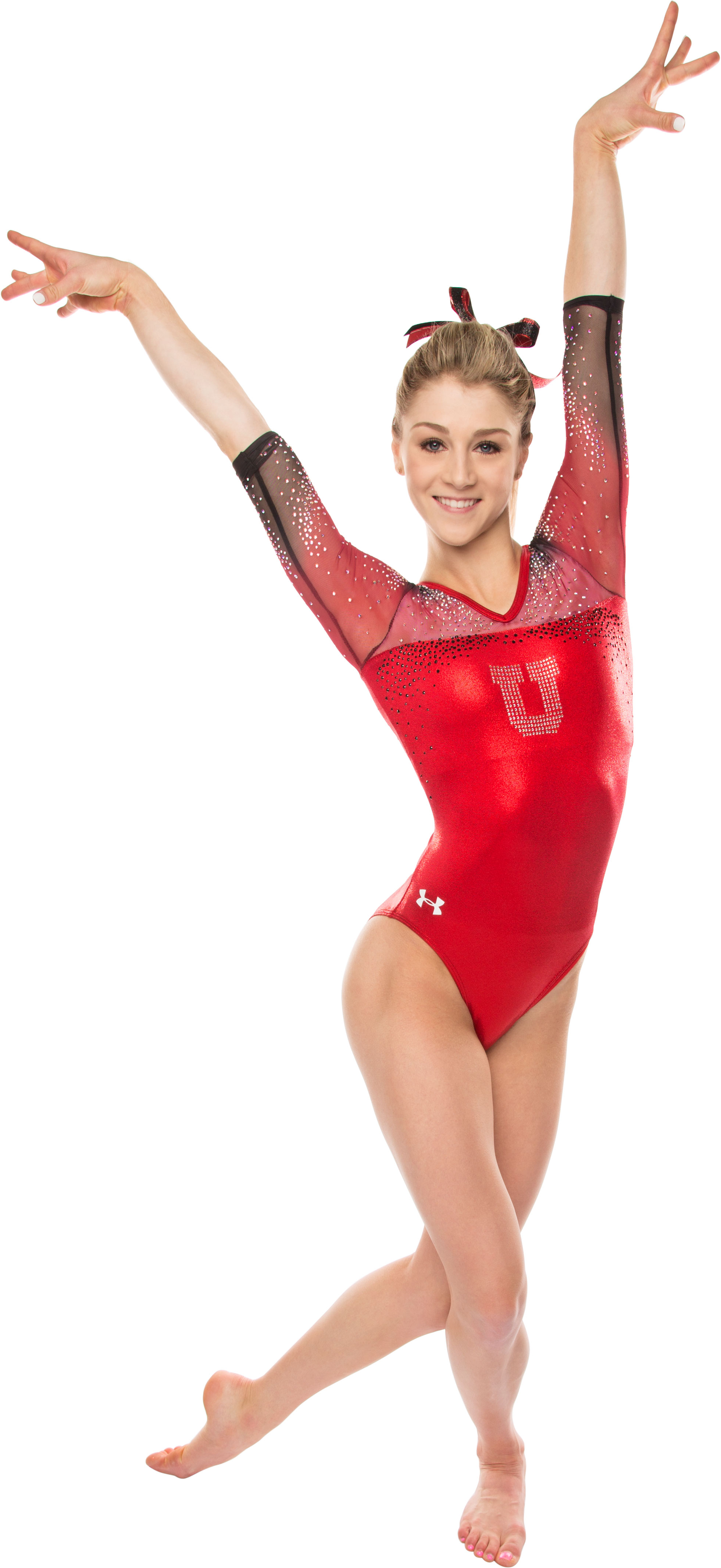 Sophomore Sabrina Schwab
In mapping out a new training protocol, Utah's coaches also took into account their youthful roster of three freshmen, six sophomores, two juniors and a lone senior.
"Our approach in the preseason was to move things forward a little faster than in the past: One, because they are young and need to build confidence; and two, our Red Rocks Preview in early December was being televised live by the Pac-12 Networks for the first time," said Farden.
The coaches also adjusted the training schedule. "We are paying more attention 'pre-hab,' rehab and recovery. We hope an approach where the gymnasts have two days on, two days of active recovery and one day of complete rest will keep nagging injuries at bay," said Farden.
The early reviews are good, with the coaches especially impressed with the many upgrades to routines. "We have new release moves on bars, new tumbling passes on floor, upgraded series on beam and more 10.0 (valued) vaults," said Marsden.
Another area where the 2017 Utes will pick up tenths is in the front half of their lineup on each event.
"Like all the good teams, we will have a big 9.90-plus punch at the back of the lineup," said Farden. "Where we think we've improved the most is with our No. 1-3 gymnasts. Their routines are strong and polished and will really set up the back of our lineup.
"We've assembled a group of gymnasts who truly love the sport," Farden adds. "They have an underdog mentality and a fierce competitiveness. A number of our gymnasts flew under the radar during the recruiting process and they are determined to show they came to Utah to compete for national championships."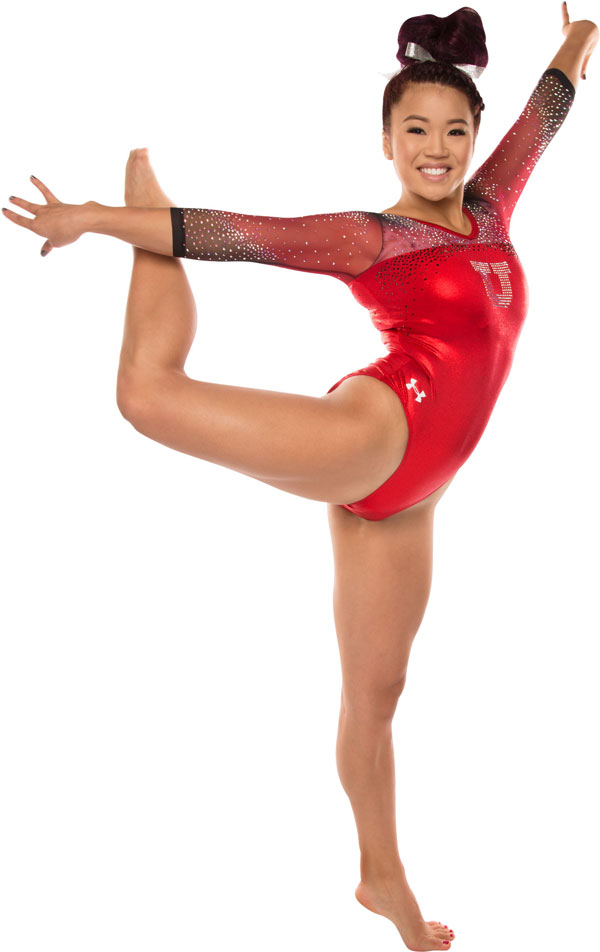 Sophomore Kari Lee
Farden cites sophomores Sabrina Schwab and MaKenna Merrell as examples of returners who entered college with less fanfare than they merited. Both were key contributors last year as freshmen and Schwab was an All-American and the Pac-12 Freshman of the Year. Utah's new freshman class also carries a chip on its shoulder—including 2016 U.S. Olympic alternate and Glasgow World Cup all-around champion MyKayla Skinner.
"MyKayla is a bonefide world-class athlete, but she is a fighter with an underdog mentality," says Farden. "She fought to get onto the national team and she fought to finish fourth at the Olympic Trials. We feel the same way about (freshmen) Missy Reinstadtler and Kim Tessen, who were both Junior Olympic champions."
Utah's returners, who along with Schwab include All-Americans Baely Rowe, Kari Lee and Maddy Stover, as well as Pac-12 floor champion Tiffani Lewis, have elevated their game with the arrival of the heralded freshman class. "Our returners have worked their tails off," said Farden. "It takes some kind of courage to get back on the horse after the sting of last year's bitter disappointment at nationals."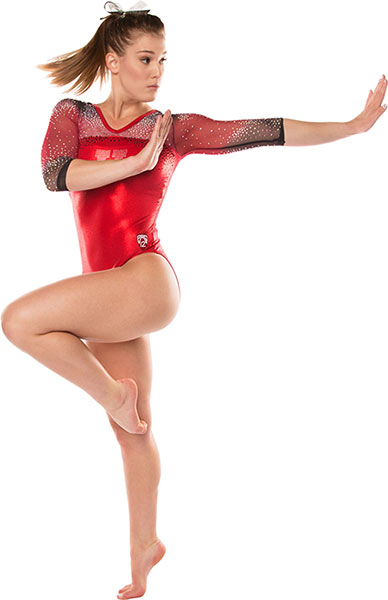 Senior Baely Rowe
The talent is there to return to the NCAA podium and Marsden and Farden hope intense internal competition for positions will pay dividends come the arrival of postseason pressure.
"While (the gymnasts) are incredibly supportive of each other and have a common goal in mind, they are battling head-to-head every day for positions in the lineup," says Marsden. "Our talent and depth gives them the opportunity to experience pressure situations daily."
No question, every starting spot will be coveted given there are seven Utes capable of going all-around this year in Rowe, Skinner, Merrell, Schwab, Reinstadtler, Tessen and Lewis. The coaches also must find room for the likes of All-Americans Lee (who missed most of last season with an injury) and Stover.
"If we stay healthy, one of our challenges will be choosing a top six on each event. Our depth will allow us some freedom to rest people since we can plug in our seventh or eighth gymnast and not miss a beat," says Farden.
The Utes will display their talents to the largest fan base in the history of college gymnastics. Fans purchased more than 8,400 season tickets—a school record—for the 2017 season. With the lower bowl sold out, reserved season tickets were offered in the upper deck of the 15,000-seat Huntsman Center for the first time and the first five rows sold out by the first week of December. The Utes won their sixth all-sport women's attendance titles a year ago by averaging 14,928 fans a meet and they were well on their way to another title before the start of the season. Here's what Utah's legion of fans can look forward to on each event.
Vault: Utah could have as many as three 10.0 vaults in the lineup with the others doing beautifully-executed Yerchenko fulls. The lead vault coach this season will be second-year assistant Meredith King, who has 18 years of experience on the event as a club coach.
Bars: Bars could again be Utah's best event. Merrell and Schwab have added new highly-valued release moves and Rowe is a first-team All-Pac-12 bar worker. Tessen and Reinstadtler won J.O. national championships on bars and Skinner brings a "wow factor" with her routine.
Beam: Utah's Achilles' heel at the 2016 Pac-12 and NCAA Championships, the balance beam might have gained the most of any event in the offseason. Skinner placed fifth on beam at the 2016 USA Olympic Gymnastics Trials and Lee's return from injury gives Utah three All-Americans in the lineup (along with Rowe and Stover). A podium beam has been installed in the Dumke Gymnastics Center to assist in postseason preparation.
Floor: Reminiscent of the 2015 NCAA runner-up Utes, this group will be explosive on floor. With the exception of Skinner, who has possibly the most difficult routine in college gymnastics, the improvement comes from within. For instance sophomores Merrell and Erika Muhaw have added E passes to their routines. With the big tumbling requiring more spotting, Farden takes over as the lead floor coach. King will continue to handle the choreography.